Register Now!
Or paste this link in your browser's address bar: https://www.bizjournals.com/houston/event/162043/2018/women-who-mean-business-awards
HBJ's 2018 Women Who Mean Business 
The Houston Business Journal will proudly recognize the city's most successful women business leaders in for-profit and nonprofit industries at our third annual Women Who Mean Business event on October 18. Categories include: Outstanding Business Leaders in Energy, Outstanding Business Leaders in Finance, Outstanding Business Leaders in Health Care, Outstanding Business Leaders in Real Estate, Outstanding Business Leaders in Professional Services, Outstanding Nonprofit Business Leaders, Women to Watch and a Lifetime Achievement Award. All honorees will be asked to come on stage and accept an award over a seated awards dinner. 
To REGISTER for the awards dinner
The promo code for your members to receive 15% off a standard ticket: pinkpetro18
Congrats to Honorees:
Outstanding leaders in energy
Mary Anne Brelinsky, president, EDF Energy Services

Stephanie Hertzog, senior vice president, Tally Energy Services
Christina Ibrahim, chief compliance officer, Weatherford International PLC
Michele McNichol, CEO, Arion Blue LLC
Sara Ortwein, president, XTO Energy Inc.
Sallie Rainer, president and CEO, Entergy Texas Inc.
Angela Schwarz, president and CEO, Element Markets LLC
Starlee Sykes, regional president for the Gulf of Mexico and Canada, BP PLC
Women to watch
Misty Rowe, cementing technology portfolio manager, Halliburton Co.
See the entire list https://bit.ly/2N3hQTn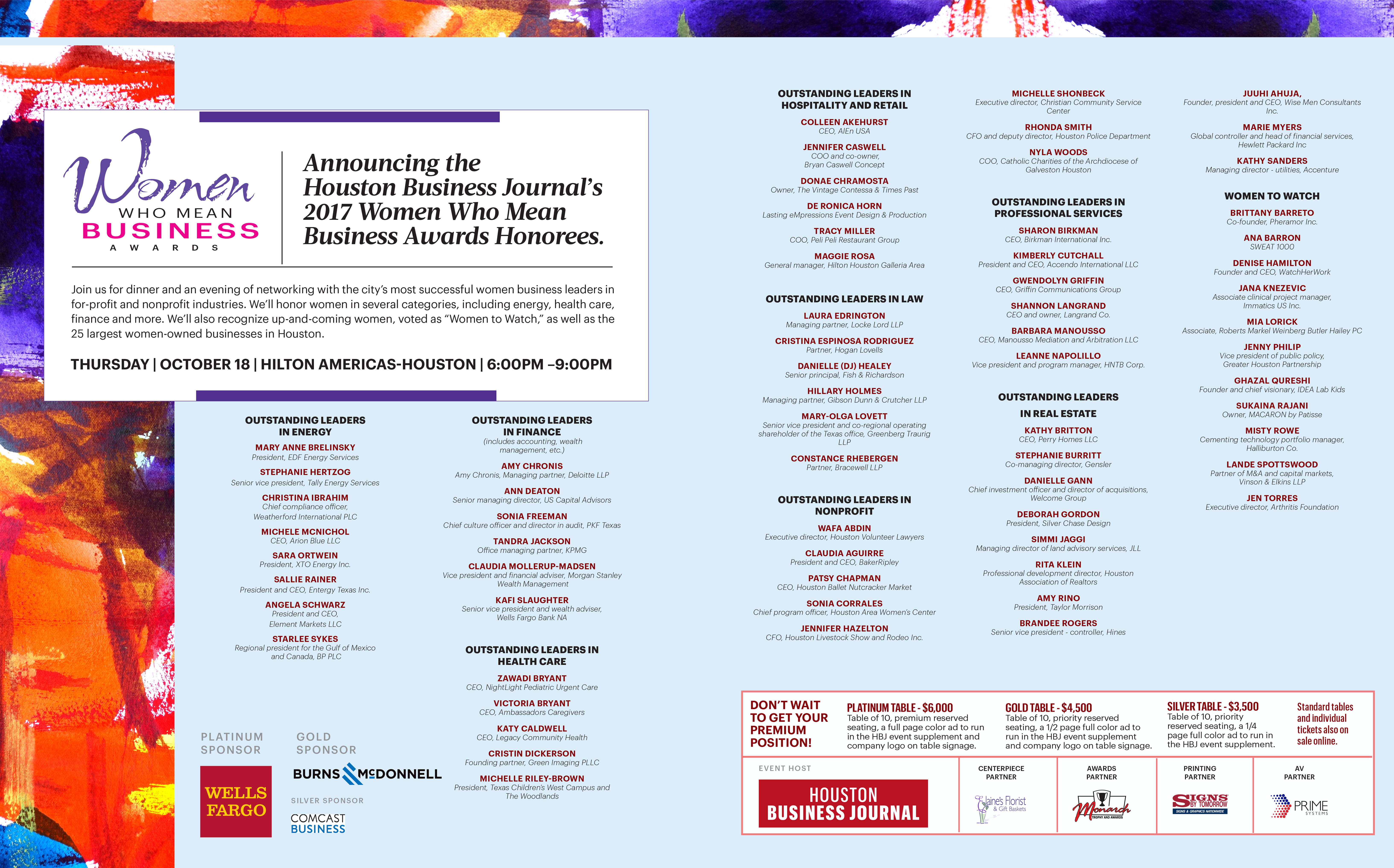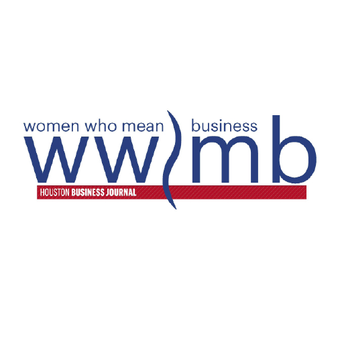 The Hilton Americas Hotel 1600 Lamar St, Houston, TX 77010, USA