Register Now!
Or paste this link in your browser's address bar: http://business.rice.edu/leader-coach
Leader as Coach – December 3-4, 2018
Overview: At the core of leadership is the ability to leverage the capabilities of others to get work done, yet developing others is one of the most overlooked and costly aspects of failure to achieve performance objectives. Every leader should aspire to develop a capable and competent team to effectively deliver their individual and collective responsibilities. In fact, leaders should aspire to develop their team members to achieve greater successes than they themselves have achieved. This course equips you as a leader with the most effective coaching tools and techniques to develop your team members.
This two-day course is for leaders at all levels.
Tuition: $2,900/course or $13,000/certificate for the five-courses total and earn the Graduate Leadership Certificate. Tuition includes class materials and daily breakfast, lunch, and snacks. It is expected that participants have their own health insurance valid in the United States. The university is not responsible for medical expenses incurred by participants during the program.
Promo code for 10% discount: PinkPetro10
Highlights:
Learn to effectively address individual performance problems and career derailers

Enhance the effectiveness of team members

Motivate team members to exceed expectations

Prepare high potentials for roles of much greater responsibility

Expand your leadership brand and impact by being identified as a great developer of people
Your Professor:
D. Brent Smith, Ph.D. Senior Associate Dean of Executive Education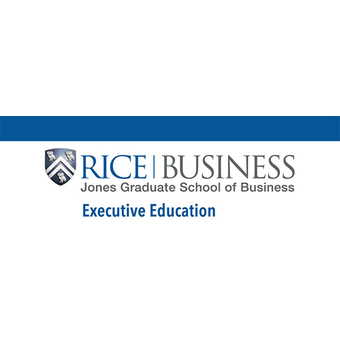 Rice University, 6100 Main St, Houston, TX 77005, USA