Pink Petro is proud to partner with Rice Business for their Executive Education Series
Register Now!
Or paste this link in your browser's address bar: https://business.rice.edu/strategic-decision-making-and-critical-reasoning
Strategic Decision Making and Critical Reasoning – March 20-21, 2018
Overview: Leaders are consistently charged with developing winning strategies and making high stakes decisions, but most are unaware of the cognitive biases and powerful emotions that often undermine strategic decision-making and critical reasoning. What's more is that career success is often linked to competency in sound decision making. By identifying the most common biases, pitfalls and distortions in strategic decision making and critical reasoning along with the preventative and proactive measures associated with sound decision making, you will be equipped to successfully address high-stakes business challenges.
This two-day course is for leaders at all levels.
Upcoming Date(s): March 20-21, 2018; October 9-10, 2018
Tuition: $2,900/course or $13,000/certificate for the five-courses total and earn the Graduate Leadership Certificate. Tuition includes class materials and daily breakfast, lunch, and snacks. It is expected that participants have their own health insurance valid in the United States. The university is not responsible for medical expenses incurred by participants during the program.
Promo code for 10% discount: PinkPetro10
Highlights:
Understand typical decision traps

Understand the core elements of individual and group reasoning

Increase ability to identify unconscious bias via role playing and personal assessment

Learn how to balance constructive conflict and collaboration to enhance decision-making

Improve decision process through a "decision register" to uncover factors that make your decision process vulnerable

Learn to manage technical and commercial risk and uncertainty, and project evaluation

Learn to make good decisions under pressure

Brand yourself, your team, and your organization as sound decision makers
Your Professor:
Vikas Mittal, Ph.D. J. Hughe Liedtke Professor of Marketing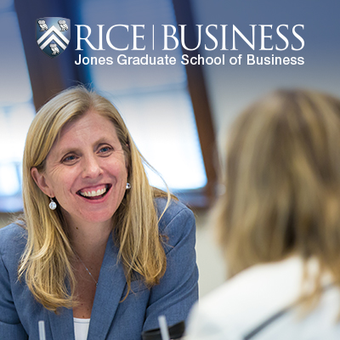 Rice University, 6100 Main St, Houston, TX 77005, USA