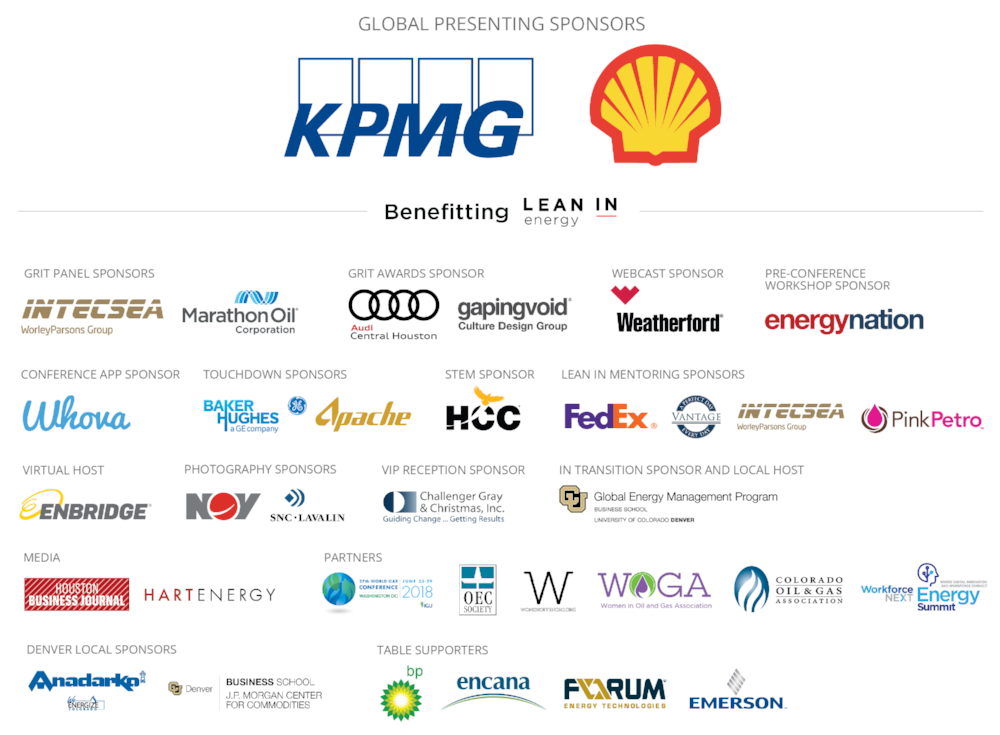 HERWorld18: The New Energy Playbook - GRIT - Growth, Resilience, Innovation, and Transition
If you are a paid member of Pink Petro, this is a complimentary benefit to your annual membership. Please login with your user name and password to register to watch. If you need to, contact our support desk to help. Only paid members -- corporate, individuals, students, and petroprenuer members are allowed to watch complimentary. If you want to pay to become a member, visit www.pinkpetro.com/join -- you may check our corporate member directory here as well.
We thank the women's networks at Shell, Halliburton, BakerHughes GE, Enbridge, FedEx, Weatherford, ConocoPhillips, and Motiva. There will be 25 sites worldwide logged in with many individuals participating from their desks or mobile phones.
CONFIRMED MAINSTAGE AGENDA - ALL times are in Central Standard Time
Click here to download the programming guide for sites and individuals watching.
The in person proceeds from HERWorld18 will benefit Lean In Energy. Lean In Energy is an independent organization, affiliated with LeanIn.org which closely with LeanIn.org to further its mission and is licensed by LeanIn.org to use the "Lean In" name.