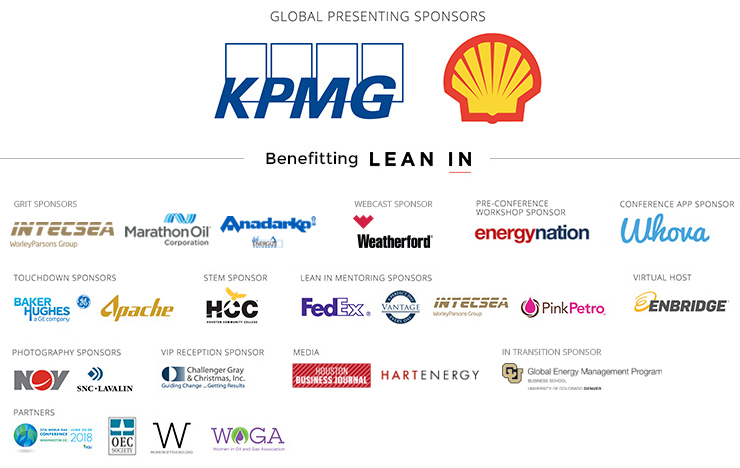 7:30 – 9:00 AM Coffee / Networking / Registration
7:45 AM Welcome: Energy GRIT
Local Welcome from Denver – Sarah Derdowski, Director of Strategic Development and Operations, UC Denver
Sarah Sandberg, Senior Director, DCP Midstream
8:00 – 8:30 AM The Energy Playbook: GRIT – Welcome Address from Houston
Welcome Message from Sheryl Sandberg, COO of Facebook
Angie Gildea, Principal, Americas Oil and Gas Leader, KPMG
Carol Battershell, Principal Deputy Director, US Department of Energy
8:30 – 9:15 AM Resilience and the Race to Reinvent
The rigid falter and the resilient that survive. The last few years in the global energy value chain has highlighted this point to perfection. As prices plummeted, weak companies were exposed, and companies that were built on a solid foundation were able to step to the forefront and turn crisis into opportunity. Is your company resilient? What does it take to build a resilient healthy workforce and culture? Are you trying new things and exploring new ways? Are you able to quickly reinvent what you're doing as the markets change?
Moderator: Sarah Sandberg, Senior Director, DCP Midstream
Roger Hemminghouse, Director Enterprise Transformation, Xcel Energy
Cindy Patman, Board Director Pink Petro and Vice President of HR, Orica
Susan Fakharzadeh, Sr. Manager, Community Relations, PDC Energy
9:15 AM – 9:30 AM Programming Break
9:30 AM – 10:30 AM Local keynote speaker: Getting Gritty About Energy
Jeannette Jones, Engineering Manager, Noble Energy
10:30 AM – 11:30 AM Rapid Recovery: Innovation in the Human Space
Moderator: Anna Thauberger, WOGA Executive Board Member
Dena Lund, Executive VP of Engineering and Operations, Sterling Energy
Dawn Lima, Director Subsurface & Development, Bonanza Creek Energy
Lisa Hamil, Sr. Staff Landman-DJ Basin Anadarko
As the pace in cyclical energy environment picks up, how should companies retain talented employees? How employees can position themselves better to greet the changes and get what they want? Looking beyond salary – Attracting and retaining top talent through innovative work landscapes. From elastic work schedules and part time options, to working from home or remote offices, the energy Industry must revolutionize to stay competitive. Expectations and setting professional boundaries – it's not always a 'yes' or 'no' answer. How does this behind the scenes recovery affect companies and employees as the pace picks up.
11:30 AM – 12:00 PM Programming Break / Lunch
12:00 PM – 1:00 PM Keynote: Playing Big Live from Houston
Dr. Jennifer Welter, First Female Coach in the NFL
1:00 – 1:45 PM
The Energy Transition: A New Future Awaits Us
What worked yesterday, won't necessarily work today, and business leaders that have the vision and ability to evolve will be the ones to survive. A new age of social awareness and environmental accountability are here to stay. A new future in energy demands we re-imagine how it's developed, generated, traded, and shared in a responsible way. What companies are leading the way in the fight against climate change and making investments into the next generation technologies?
Jen Martin, Senior Planning Analyst and Women's Initiative Leader at Encana
John Baffes, Senior Economist, World Bank
Meghan Nutting, VP of Government Affairs, Sunnova Energy
Nisa Bradley, VP Marketing & Software Product Management, Schneider Electric Energy & Sustainability Services
Yun Lee, Director of Solar, Panasonic
1:45 – 2:00 PM Programming Break
2:00 – 2:45 PM Closing Keynote
The journey from corporate careerist to entrepreneur in pursuit of a new world
Luke Clemente, Clearvont CEO and Founder, Former GE Executive
Times are changing, and while there is growth in oil, gas and coal, technology and innovation are opening doors for growth in new areas that were never affordable and available until now. Green technology and sustainable energy are presenting themselves as not only lucrative growth opportunities, but necessary growth vehicles. Where are the growth opportunities for your company and your career?
2:45 – 3:00 PM Closing / 2018 GRIT Awards Local Presentation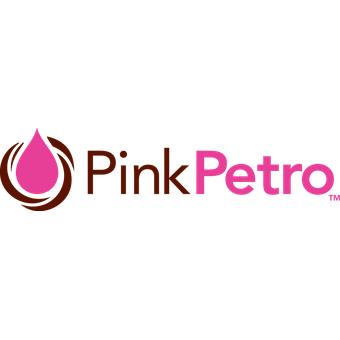 University of Colorado Denver Business School Laube Commons – 5th Floor 1475 Lawrence St Denver, CO 80202