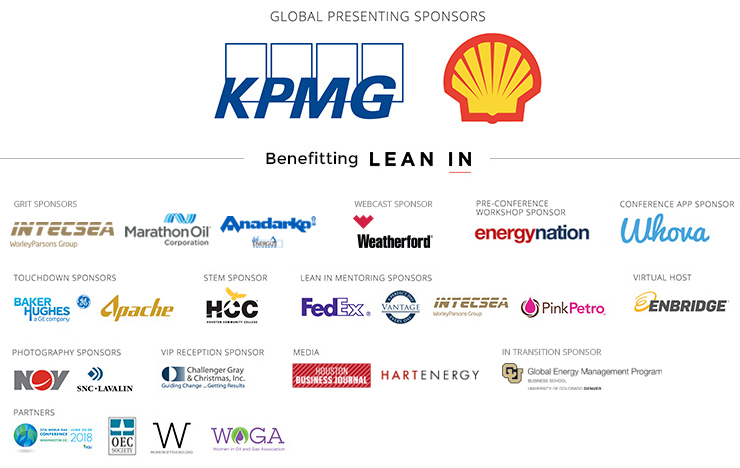 HERWorld18: The New Energy Playbook - GRIT - Growth, Resilience, Innovation, and Transition
This event is at the Laube Commons on the campus of the University of Denver Colorado.
A resilient, reliable, and secure energy future is essential the global economy. It's no surprise the energy industry and the entire value chain is undergoing a transition. New fuels, technologies and innovation are driving opportunities. The New Energy Playbook is about grit. In its 3rd installment HERWorld will invite industry thought leaders and external speakers to the stage to break down the components of the new playbook.
AGENDA: March 8, 2018
7:30 – 9:00 AM Coffee / Networking / Registration
7:45 AM – 8:30 AM Welcome: Energy GRIT
Local Welcome from Denver partners

Colorado Oil and Gas Association, University of Denver and WOGA

Sarah Sandberg, Emcee
8:30 – 9:15 AM The Energy Transition: A New Future Awaits Us
What worked yesterday, won't necessarily work today, and business leaders that have the vision and ability to evolve will be the ones to thrive. The days of waste are over, and a new age of social awareness, the power of knowledge, and environmental accountability are here to stay. What companies are leading the way in the fight against climate change and making investments into the next generation technologies? How are we getting the next generation workforce ready?
Pratima Rangarajan, CEO OGCI Climate Initiative, Confirmed

Claire Broido Johnson, President of CBJ Energy and Founder of SunEdison, Confirmed

Holly Hanbury-Brown, Mercedes-Benz Energy Americas LLC
9:15 AM – 9:30 AM Programming Break
9:30 AM – 10:30 Local keynote speaker: Getting Gritty About Energy
Jeannette Jones, Engineering Manager, Noble Midstream
10:30 AM – 11:30 AM Panel: Rapid recovery behind the scenes
There is one major basin where oil output has been recovering even faster in relative terms than any other basin in America. The Denver-Julesburg Basin, with the core activity in Weld County, Colorado, pushed total state production to a new all-time high level of 370-380 MBbld by late summer 2017. Colorado was the second most significant oil-producing state after New Mexico to renew the pre-downturn production record. An impressive growth rate of 30% was achieved in the period from February to August 2017, which alone suggests significant activity expansion in 2017-2018.
Anna Thauberger, WOGA Executive Board Member and Moderator

Dawn Lima, Director Subsurface & Development, Bonanza Creek Energy

Chauntell Taylor, Government Relations Manager, Anadarko (invited)

Deborah Roe, Marketing Gas Controller, Encana, (invited)
11:30 AM – 1:00 PM Programming Break / Lunch
12:00 PM – 1:00 PM Keynote: Playing Big Live from Houston
Dr. Jennifer Welter, First Female Coach in the NFL
1:00 – 1:45 PM C-Suite Panel: Resilience and the Race to Reinvent (Live from Houston)
The rigid falter and the resilient that survive. The last few years in the global energy value chain has highlighted this point to perfection. As prices plummeted, weak companies were exposed, and companies that were built on a solid foundation were able to step to the forefront and turn crisis into opportunity. Is your company resilient? What does it take to build a resilient healthy workforce and culture? Are you trying new things and exploring new ways? Are you able to quickly reinvent what you're doing as the markets change?
Senior Vice President of Engineering, Aera Energy, Aimee Blaine

Chief Recovery Officer, Marvin Odum, Chief Recovery Officer, City of Houston, Invited

Chief Human Resources Officer, Deanna Jones, Marathon Oil
1:45 – 2:00 PM Programming Break
2:00 – 2:45 PM The journey from corporate careerist to entrepreneur in pursuit of a new world
Luke Clemente, Clearvont CEO and Founder, Former GE Executive
Times are changing, and while there is growth in oil, gas and coal, technology and innovation are opening doors for growth in new areas that were never affordable and available until now. Technology is driving lucrative growth opportunities, but necessary growth vehicles. Where are the growth opportunities for your company and your career?
2:45 – 3:00 PM Closing / 2018 GRIT Awards Local Presentation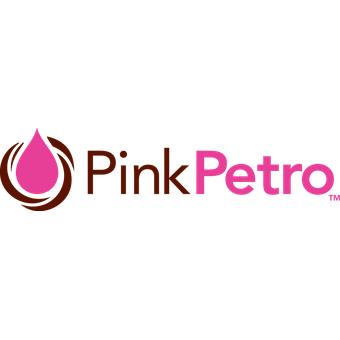 1201 Larimer St, Denver, CO 80204, USA