Register Now!
Or paste this link in your browser's address bar: http://energydayfestival.org/houston/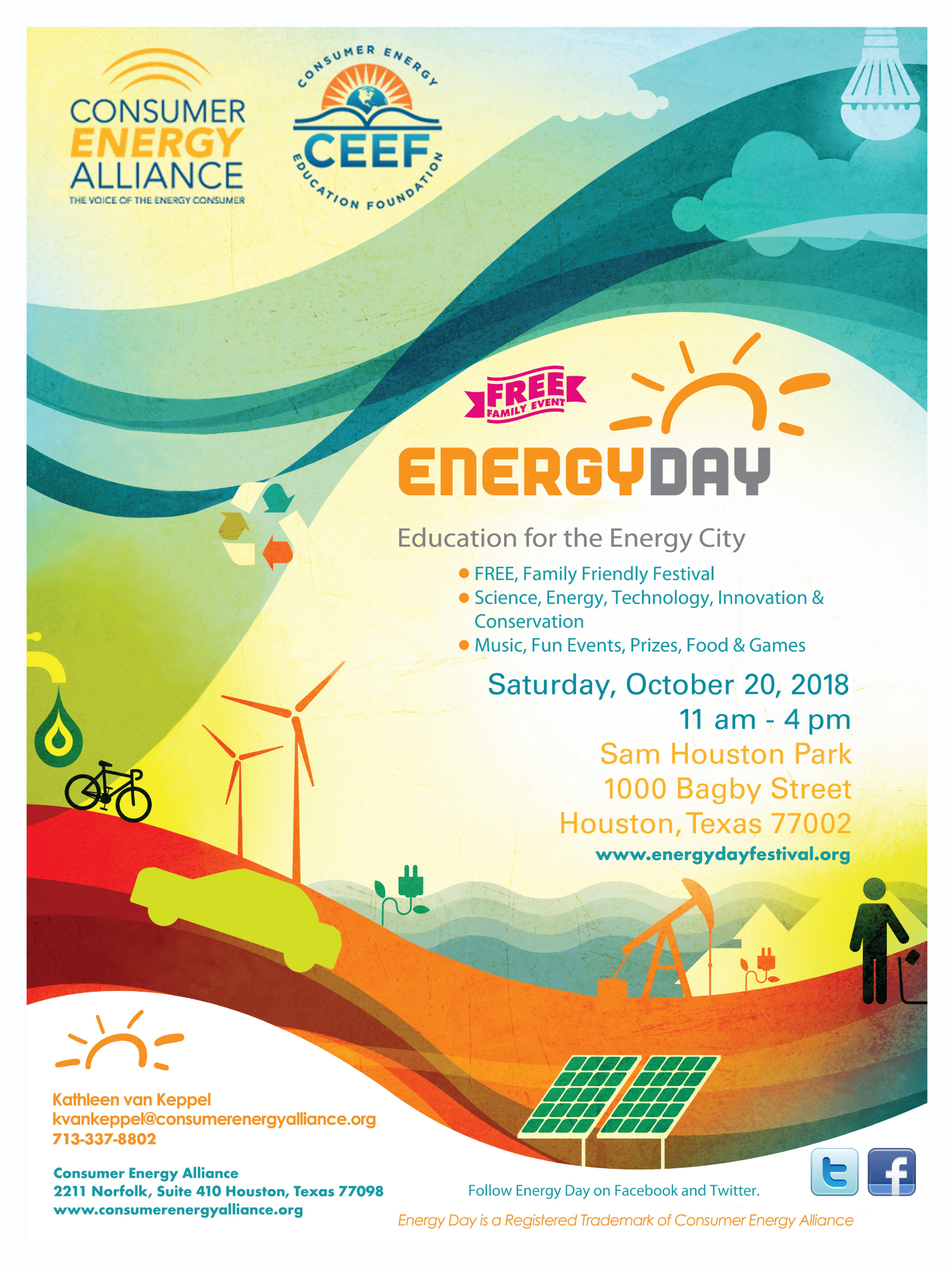 Please join us on Saturday, October 20, 2018 at Sam Houston Park from 11am-4pm for Energy Day– One of Houston's largest FREE family festivals! Featuring more than 60 interactive exhibits, contests, and games, the 8th Annual Energy Day Festival offers fun for the whole family! Energy Day is particularly valuable for K-12 students, teachers, and families, with demonstrations showcasing STEM, energy, efficiency, and careers in these industries.
Energy Day is proudly sponsored by nearly 80 Houston-area partners, including Caterpillar, Chevron, ConocoPhillips, Direct Energy, Golden Pass LNG, Noble Energy, Phillips 66, TechnipFMC, Telemundo Houston, TransCanada, BP, Citgo, Equinor, Houston Public Media, SHALE Magazine, and University of Houston.
For more information, please visit
https://energydayfestival.org/houston/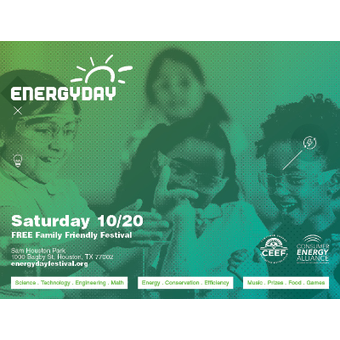 Sam Houston Park, 1000 Bagby St, Houston, TX 77002, USA