Register Now!
Or paste this link in your browser's address bar: https://www.kca-us.com/register-here.html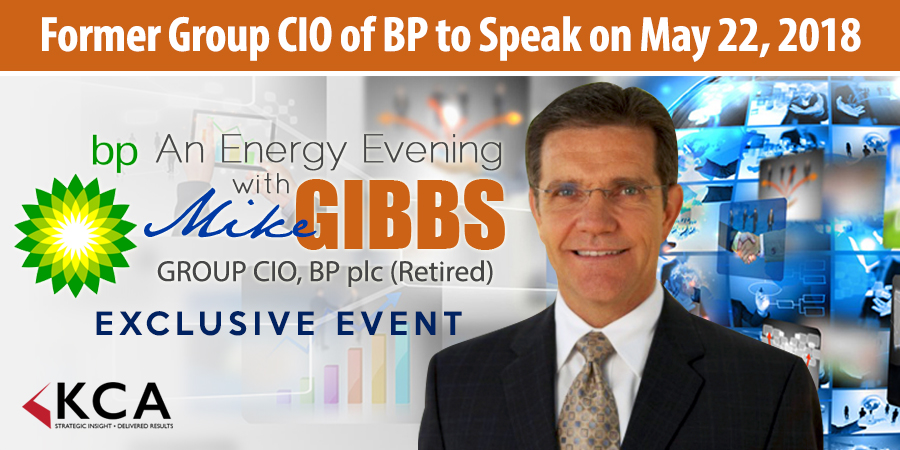 Networking, hors d'oeuvres & cocktails: 5:30PM-6:45PM
Presentations: 6:45PM
Concludes: 7:30PM
This event promises to bring you all the same things as the Houston Energy Breakfast in a more "Intimate Environment" – meaning, because we are limiting registration to the first 100 registrants, it will be the perfect time for networking and getting up close & personal with the Former Group CIO of BP PLC, MIKE GIBBS.
This event provides financial support to Junior Achievement Southeast Texas and workplace opportunities for returning veterans through the Texas Workforce Commission.
Michael Gibbs is the former Group CIO for BP, PLC having responsibility for setting and implementing BP's IT strategy, providing computing & telecommunications technology services worldwide.
As CIO, Michael led a transformation of the IT function at BP, reducing costs by a third, re-structuring key third-party contracts and reorganizing the function and operating model. He drove improvements in operational integrity, value measurement and a tight focus on Cyber Security, establishing a 24x7 global security operations center. Before retiring, Michael led the application of emerging digital technologies including plans for a major migration from legacy data centers to the cloud.
Michael was in the oil industry for over 35 years holding various technology positions in systems and telecommunications and leading outsourcing and business process reengineering projects. He began his career with Conoco as a systems analyst/programmer and advanced through roles in operations support, program management, strategy development and organizational leadership. Complete Bio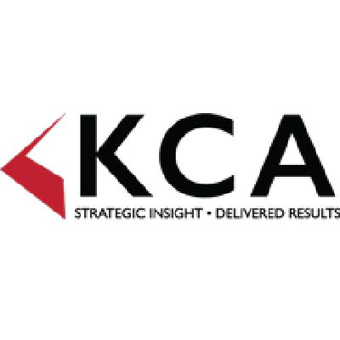 TechSpace 2101 City West Blvd, Houston, TX 77042, United States