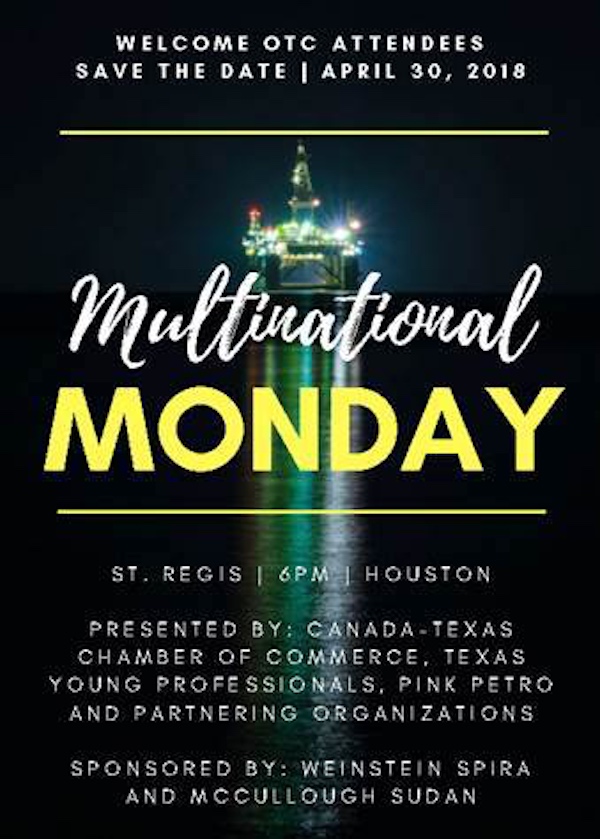 Save the date!
Canada-Texas is pleased to announce the 3rd Annual Multinational Monday event on April 30, 2018 from 5:30 – 10:00 PM.
Come join us as we kick-off OTC. Come visit with us throughout the night as you come and go to other receptions. Were conveniently located by the Galleria at the St. Regis Hotel.
This event is organized by Canada-Texas Chamber of Commerce and sponsored by Weinstein Spira and McCullough Sudan. To inquire about becoming a sponsor, please email info@canada-texas.org.
Cash bar. Appetizers provided.
St. Regis Hotel 1919 Briar Oaks Ln, Houston, TX 77027, USA