We built Pink Petro to create the most influential global community of women and men in energy looking to do something serious about the gender gap and bring new talent into an unsung industry. That's why we're not another organization or club or association. In fact, we don't want to be one. We want to bring them all together because, let's face it, together, we all achieve more.
Are you the leader of an association, network or gender initiative? Become a part of our WISE (Women Investing in Self and Energy) program and gain access to our platform of services.
Read more about some of our amazing partners below, and fill out the form below to learn how you can join Pink Petro!
 

 

The Petroleum Equipment & Services Association (PESA) is the unified voice for the energy industry's service, supply and manufacturing organizations, advocating and supporting continued achievements in job creation, technological innovation and economic stability. It is the founding USA association for the WISE Program powered by Pink Petro.

The Society of Professional Women in Petroleum is incorporated as a nonprofit organization that was formed in early 1981. The organization was formed to support professional career women in the petroleum industry through technology and information. 

SPWP's membership consists of women who have active careers in engineering, geology sales, research, finance, law, quality assurance, purchasing, advertising and marketing.

 

 

 

The Society of Petroleum Engineers' Gulf Coast Section enhances technical knowledge among our members through local events, promotes camaraderie and networking in our industry, educates and serves the community, and provides scholarships to students entering the oil and gas industry

 

 

WOGA is a nonprofit 501c6 organization established in 2013 with the intention to mentor and encourage women in the oil and gas industry. The forum offers education and social networking opportunities intended for women and men from all diversified oil and gas occupations. WOGA's ambition is to build synergies with our colleagues and, through collaboration and collective intelligence, develop personal and professional skill sets. 

 

 

 

 

Hart Energy provides timely and targeted information to a worldwide audience that includes E&P companies, pipeline operators, refiners and finished fuel producers, service companies, the financial and investment community, engineering and automotive industries, utilities, leading NGOs and the world's major governments.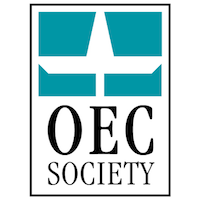 The Offshore Energy Center is dedicated to expand the awareness of the vast energy resources beneath the world's oceans, and 
                     chronicle the unique heritage and technological accomplishments of the industry that discovers, produces, and delivers these 
                     resources in a safe and environmentally responsible way.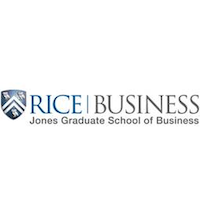 Join the next generation of global leaders at the Jones Graduate School of Business at Rice University, one of the 10 best business
                      schools in the U.S. in the country's most diverse city. Here, they focus on three things: being attentive, responsive and kind.